Guides
17 January, 2020
14 minutes read
100 Persuasive Essay Topics
Choosing a topic for an essay is a challenge for many students. Instead of spending hours contemplating the best possible topic for your persuasive essay assignment, you can take a look at our list of topics that we gathered so that you can save your time. This guide offers a comprehensive list of topics for all academic levels and it's guaranteed that you will find a topic that inspires you to write a top grade essay.
Choosing a topic for an essay is a challenge for many students. Instead of spending hours contemplating the best possible topic for your persuasive essay assignment, you can take a look at our list of topics that we gathered so that you can save your time. This guide offers a comprehensive list of topics for all academic levels and it's guaranteed that you will find a topic that inspires you to write a top grade essay.
What is a persuasive essay?
A persuasive essay is an academic text that outlines the author's position on a specific topic or issue. The main purpose is to lay out facts and present ideas that convince the reader to take the author's side on the issue. If there is a topic that you believe in or have a strong opinion on, it's a good option to base your essay on such a topic.
Keep in mind that a persuasive essay is not the same as an argumentative essay. This is a common misconception because the two are easily confused with one another. While an argumentative essay presents information that supports the claim or argument, it is the persuasive one that serves only one mission – to persuade and convince the reader to take your side on the issue. Make sure you get this right.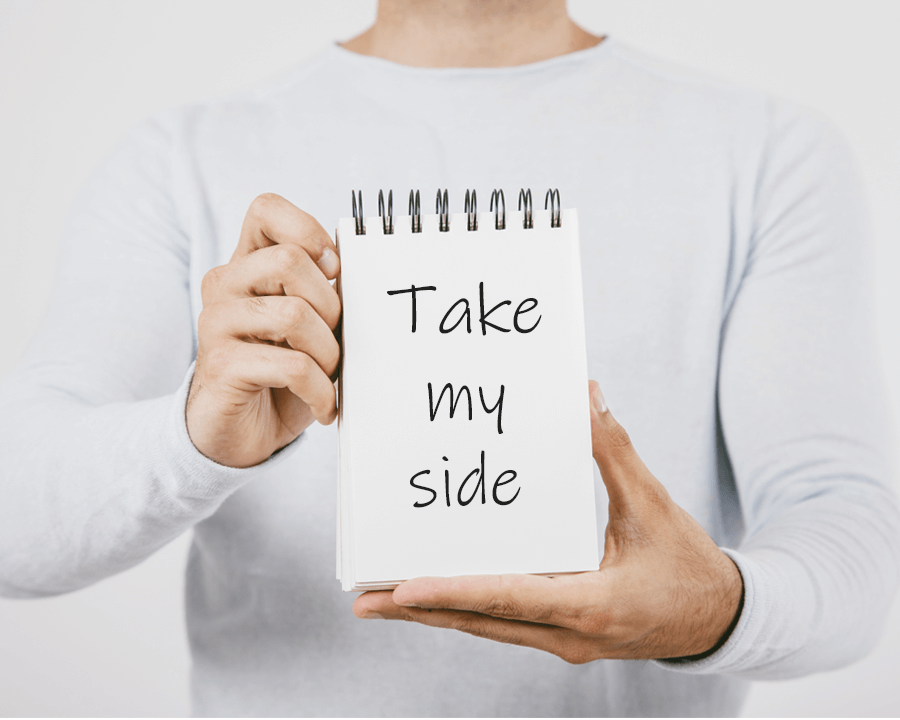 How to write a persuasive essay?
This is a brief version of our persuasive essay guide. For more detailed instructions, you can check how to write a persuasive essay.
Structure and organization are integral parts of an effective persuasive essay. In general, the structure of a persuasive essay is the same as in other essay types, consisting of an introduction, a body, and a conclusion.
The introduction is the opening paragraph that should include a hook that has the ability to catch the audience's attention. You should also provide a guideline for your main argument, known as the thesis statement. The introduction is the first thing that your readers will see so thus it has a strong influence on how your essay is received.
Related posts: How to write an Essay introduction | Essay outline guide 
The body is the core of your essay and presents the themes and issues that support your thesis statement. In a traditional five-paragraph essay, the body consists of three paragraphs. You may use facts and evidence as well as quotations to support your statement. Each paragraph should focus on discussing a single issue.
The conclusion is the final paragraph of your essay. It should sum up the main points of your body and connect them to your thesis statement. In persuasive essays, the conclusion is often used as a last resort to convince and appeal to the audience.
This essay format guide can help you properly arrange the content of your essay.
How do persuasive essay topics differ from those of an argumentative essay?
Many confuse the topics for the two essay types: persuasive and argumentative. There are many characteristics shared by both but their approaches to writing are different. Argumentative essay topics are compiled for a paper that states the main argument, the thesis statement and defends it throughout the paper. In contrast, persuasive essay topics are designed for a paper that should convince and persuade the audience to take the author's side on the issue. Keep in mind, however, that persuasion is not about manipulation or coercion but instead focuses on the context and timing.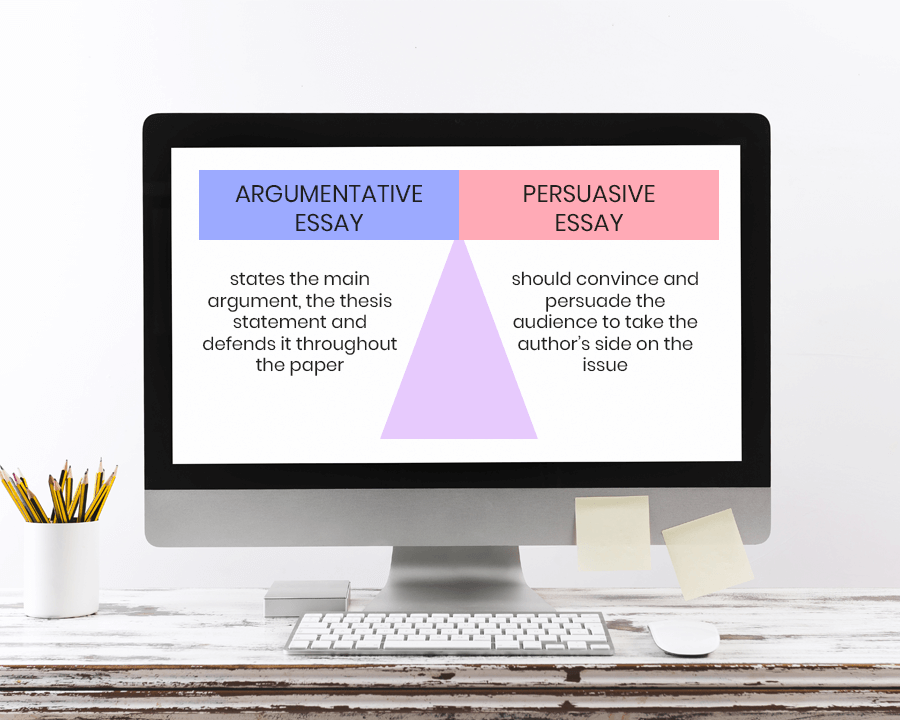 Need help choosing a topic? Below is a list of the best 100 persuasive essay topics. But in case you feel stuck with your essay assignment, you can also use our top essay writing service and let professional essay writers take care of your persuasive essay.
Persuasive essay topics on social issues
1. Working hours have to be more flexible.
You can write about how people have different sleeping patterns and that's why the same strict schedule from 9 to 5 is not suitable for everyone. You can also refer to research about human's natural sleeping habits and point out the important connection between proper sleep and performance at work.
2. Psychedelics should be legal
Psychedelics are a controversial topic because they have been declared illegal under the UN conventions even if studies have shown that psychedelics are physiologically safe and do not result in addiction. By taking the side of those who support the free use of psychedelic drugs, you can convince and persuade your audience by citing the extensive medical research on this topic. You can also mention how psychedelics have been proven to help treat addictions.
3. Education cannot be free in the U.S.
As you prove your point, you should focus on persuading your audience by stating the reasons why the free education system is not a realistic option for the U.S. You can list the disadvantages for the economy that free education would have and point out why using the Nordic countries as an example doesn't work.
4. Bailing out the Greek government was a bad idea
If you choose this topic, you must have some knowledge of financial issues and the economy. It can take some time to do the background research on the different aspects but your claims will be more compelling when backed up by data and research. You can point out the absurdity that the Greek government cannot repay its debts without borrowing more while at the same time it cannot cover the debts by tax revenues and no country is willing to lend it more money.
5. Technological development is mostly positive
The rapid development of technology has made some people worried about the growing influence of technology in our everyday lives. You could list the pros and cons of modern technologies and provide examples of the numerous opportunities that advanced technology can provide.
Persuasive essay topics on education
1. Successful students should be encouraged more
It's often the case that classrooms have a mix of successful and less successful students, and the less successful students are the ones who determine the pace. You can mention how successful students can become easily frustrated if they don't have the chance to use their full potential at school.
2. Video games are not responsible for the violent school attacks
This is a controversial topic especially in the U.S. because it appeals to the emotions of many parents. The research has proved, however, that mentally stable children who play violent video games are not more likely to commit any violent attacks in school than those children who don't play such video games. Citing appropriate research will give your statements more credibility.
3. It's not dangerous if students spend their free time in front of computers
You could point out that there are many examples of successful people who spent their free time in front of computers and didn't just waste their time. It's worth mentioning that it depends on what students are doing on the computer. If they are, for example, learning programming, then they should be encouraged to do so. The demand for new employees in the IT field is increasing constantly.
4. Teachers should be able to expel students who misbehave
The power dynamics have changed in the classroom. While in the past teachers used to have enough authority over their students, it seems that now students are the ones who are in charge. You can use examples of recent cases where students have tried to benefit from this shift and explain how it can result in a situation where the demand for a teacher's profession starts to decline sharply.
5. P. E. should not count toward your GPA
You can explain how the GPA should not be affected by how well students can play ball. While useful for everyone's general well-being and health, physical education is not connected to academic abilities. Focus on how P.E. doesn't prepare anyone for further academic studies at university but still counts toward GPA. Be sure to also mention how the P.E grade relies too much on students' physical qualities that they cannot improve simply by reading more books.
Related post: Argumentative essay topics guide
Persuasive essay topics on sports
Chess is not a sports game
Stereotypes about high school athletes are wrong
Bodybuilding is often dangerous for the body
Male trainers should not mentor female athletes
Energy drinks and sports are a bad combination
Persuasive essay topics on music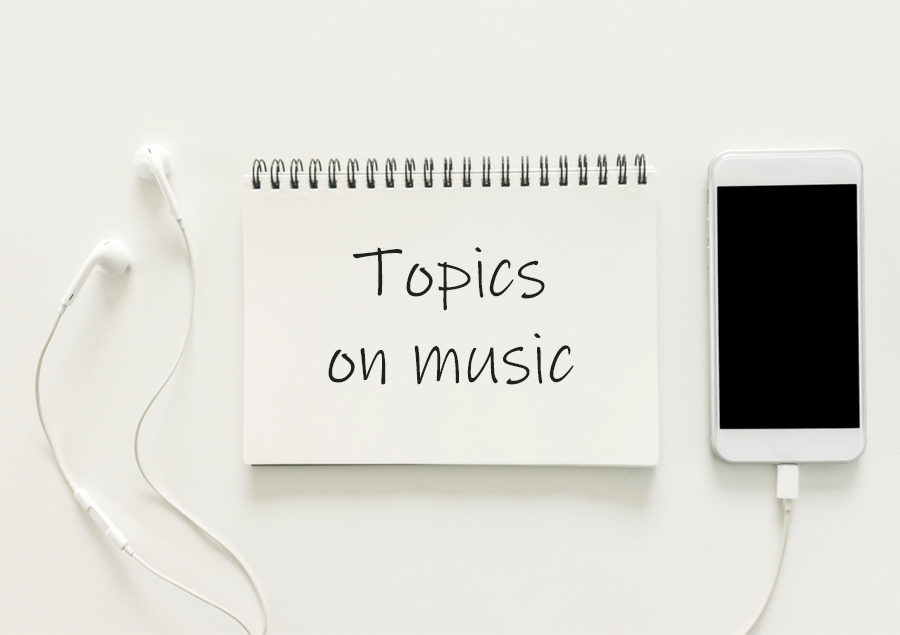 Modern pop music is a disgrace for the music industry
There is a connection between depressing music and suicide
Internet hasn't killed the CD
Parental warning labels on records are useless
Musicians should have the power instead of producers
Persuasive essay topics on literature
You cannot read a novel on public transport
E-books will never replace paper books
YouTube has replaced the library
Anyone can write a poem
Reading novels is not useful for everyone
Funny persuasive essay topics
The client is rarely right
Legalizing all drugs would make the world a happier place
If you want to live longer, drink wine and eat chocolate
Parents should not decide their child's name
McDonald's offers a high-quality restaurant experience
Controversial persuasive essay topics
Human embryonic stem cell research is unethical
Atheism is more dangerous than organized religion
Euthanasia needs to be legalized everywhere
GMO is safe
Same-sex couples should not be allowed to adopt children
Persuasive essay topics on the environment
Using public transport helps protect the environment
People are too selfish to give up flying
Abandoning nuclear power is not realistic
Humans cannot prevent climate change
People who trash should be penalized
Persuasive essay topics for elementary school
Wearing a school uniform is a limitation of freedom
People should stop eating sweets
Bringing a pet to school is a bad idea
Going to bed early makes life better
Video games can be useful for children
Persuasive essay topics for middle school
The world needs to stop producing plastic
School grades don't determine success in life
Voting age should be lowered to 16
Freedom to choose classes would increase motivation
 More free time makes people happier
Persuasive essay topics for high school
Politicians are not doing enough to save the planet
Higher IQ can make you depressed
Schools should focus more on teaching computer skills
Life would be better without the internet
Private citizens do not need to own guns
Persuasive essay topics for college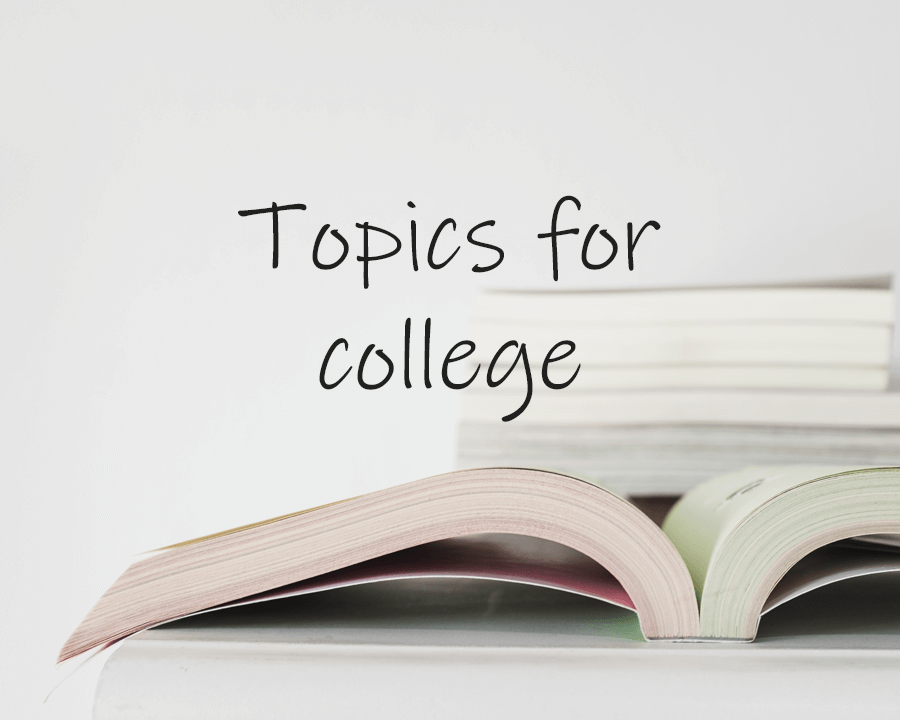 A flat tax rate would make life more equal
Hate speech laws limit freedom of speech
Gender pronouns should be determined by biological
Western culture is not a male dominated patriarchy
Religions are important for functional societies
Easy persuasive essay topics
Death penalty is unethical
Recycling should be mandatory
College can be a waste of time for some people
People should switch to a 3-day weekend
Drug tests should be a standard procedure for all companies
Students must be allowed to pray in
Life is better now than 100 years ago
Everyone should become a vegan
Using animal fur is unethical
All Americans should speak more than one language
Beauty contents need to be banned
College athletes should pay tuition fees
Drinking age should be lowered to 18 in the U.S.
Students need longer holidays
Using Facebook is a waste of time
School days should start later
Bullies should be expelled
School uniforms are a good idea
Children need to read more
Teachers need higher salaries
Advanced persuasive essay topics
 The government should provide free internet to everyone
Medical testing on animals is unethical
Open borders lead to chaos
Birth control pills increase gender inequality
Illegal immigrants need to be sent back
Free speech has no limitations
All people should have a constitutional right to healthcare
Puerto Rico should be a separate state
Sexual education is not the school's responsibility
An individual's right to privacy is more important than public safety
Having a natural disaster survival plan is necessary
Eating meat is natural for humans
Immigration has more pros than cons
Recreational marijuana should be legal everywhere
Members of Congress should have limited terms
The government has the right to surveillance
The U.S. President should be allowed to have only one term
Russia is the biggest security threat to world peace
Illegal immigrants are responsible for their reputation
The United States needs a wall with Mexico
23 November, 2022
27 minutes read
Guides
Best Essay Writing Services 2023
Student life can often be quite challenging because students have to deal with challenging college essay writing assignments. To facilitate the learning process, many services help you complete written work and get high scores. Now we will tell you about the best services that you can turn to and get high-quality papers. Essay Writing Service […]
Read more...