Guides
10 July, 2020
12 minutes read
How to Write a Research Proposal?
You probably know what a research paper is and how you can write it well. But recently you've been given a task to compose a research paper proposal, and you have no idea what that is and where to start. Does that sound like something you're dealing with right now? If so, then read on: we've got it all covered! We'll teach you how to write a research paper proposal in several practical steps.
You probably know what a research paper is and how you can write it well. But recently you've been given a task to compose a research paper proposal, and you have no idea what that is and where to start. Does that sound like something you're dealing with right now? If so, then read on: we've got it all covered! We'll teach you how to write a research paper proposal in several practical steps.
What Is a Research Proposal?
A research proposal is a document that a student, researcher, or scientist submits to present his or her ideas for the research topic that he or she wishes to investigate in the research paper itself. The main purpose of the proposal is to showcase and rationalize the need to investigate a certain problem or topic. As a rule of thumb, the research proposal outlines ways and approaches in which the research on a topic or a problem will be maintained.
In most cases, a supervisor will require the research proposal before you commence writing the final document. For this reason, you will need to have everything prepared beforehand.
How to Approach Writing a Research Proposal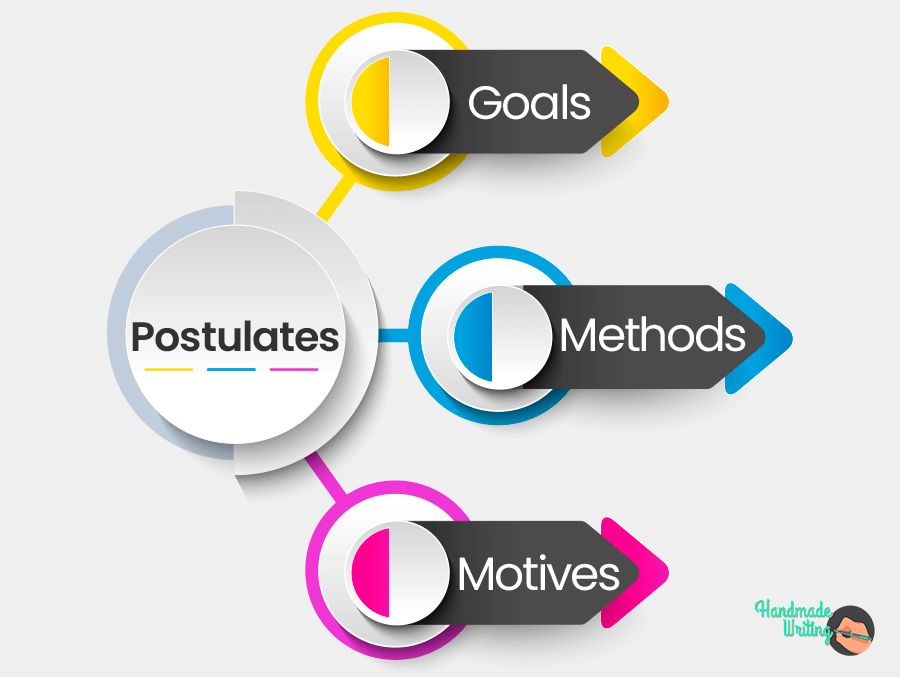 A research proposal is an introduction to your intended research. Consider it as a prolog to the upcoming novel. Such a task might appear in your curriculum prior to numerous research projects – from thesis to a term paper. It should include all the basic elements of your future research study. The information provided is here to let the reader evaluate if your proposed research is relevant and useful. Your instructor will address any obvious problems before you expend too much time and energy on your final project.
Whatever your research subject or discipline is, there are some fundamental criteria to be met by the proposal:
Goals need to be clearly identified. You need to be crystal clear on what you plan to achieve with the research study.
Methods need to be outlined. Answer the question: how are you going to accomplish the research? What tools will you be using?
Your motives need to be presented. Why are you interested in this topic? What do you plan to achieve?
Here, at HandMade Writing, we value your time – so this guide is going through the writing process step by step. When you have addressed these basic steps, it's time for us to move up the ladder.
Putting Up The Plan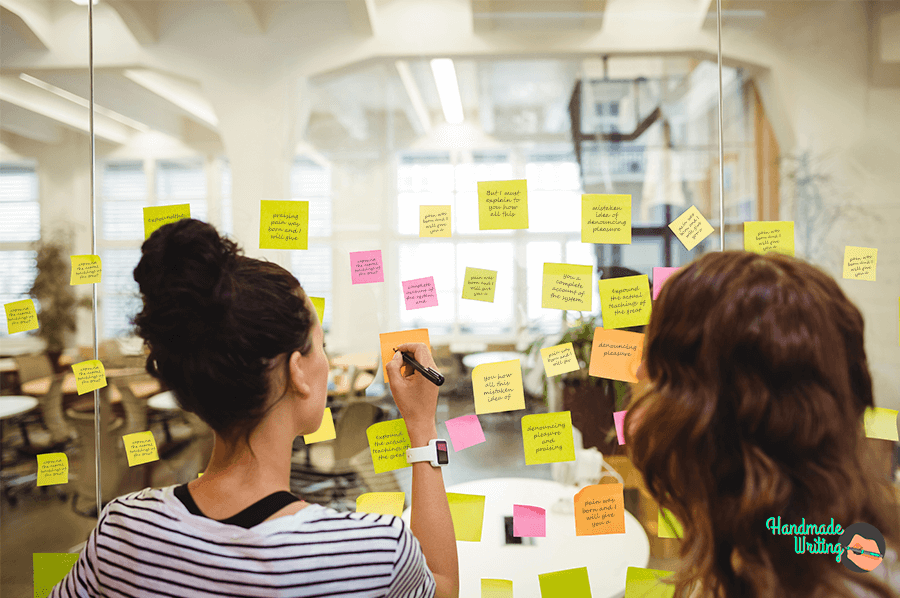 As we have already mentioned, the main aim of a research proposal is to demonstrate your mastery of the topic you will be investigating, in terms of academic proficiency (an understanding of the literature that you will be consulting), and the structure. For this reason, it is challenging to stay on track without a strictly formulated topic.
There are generally two approaches to developing a suitable topic. Some people prefer to formulate a topic beforehand and then research the material to fit the thesis, theory, or problem that they are investigating. Others prefer to structure their topic based on their strengths or specialties within the field.
In practice, you will probably find that the best option is to draw a little bit from both of these approaches. While you can't write the proposal without having a general understanding of where would your research lead to, you will have to remain open to change and realize that your emerging understanding of the topic will probably modify your proposal as time goes by.
It is important that you are concise when formulating your research topic. Verbosity and an overly-complex approach will confuse both you and your professor. It should be concise, and it should show exactly what the problem is "on the table".
Adjust to Your Reader
Next, consider your target audience. It will be easier to present a professional proposal if you keep in mind both your readers and the purpose of the proposal. Ultimately, you must impress somebody who is already proficient in the field. Your weapons here are your knowledge of the topic, literature pickings and the surrounding context of the research.
It is also crucial to assemble all the information you need into one logical presentation. For the most part, this will refer to the literature. It is vital that you do not leave out any author or researcher who will be consulted during your research. Your supervisor will be familiar with the prominent researchers and scholars in the field, so if you overlook them in your reference list, you work will appear unprofessional.
Now, that you know the fundamental aspects of the proposal writing, it's time to answer the big question: "How to write a proposal for a research paper?". As usual, it all starts with the structure.
Assembling The Research Proposal Structure

We all know how the research proposal outline looks like. But, each section of your proposal has its own ambiguous secrets. Let's go through each of them now.
Title
Try to make the Title catchy but informative; use it to grab your reader's attention, but ensure that it describes exactly what you are going to investigate. There must be a correlation between the title and the body of your research. In most cases, the title will describe a particular problem in the field that you are writing about.
Abstract
Now, to the research proposal abstract. This part of the proposal explains the research question, the rationale behind your work, the hypotheses you will be seeking to prove or disprove, the methods you will follow, and the results you hope to achieve. The abstract should not be more than 300 words long. An educated reader will be able to tell a lot about your professional competence just by reading your abstract.
Introduction
Use the Introduction to explain the context within which your study problem lies. This will help your readers understand the topic and will enlighten them as to why you have chosen to research this issue. The introduction should provide more details about your hypotheses. It should also briefly describe the key issues that you will be investigating.
Literature Review
This part of the research proposal is here to show that you are presenting original work and are not simply reinventing the wheel. It is not uncommon for a student to make a summary and begin analyzing the problem without referring to any literature, unaware that someone has already investigated the problem in detail. Prove your knowledge of the subject matter by citing the most influential authors in the field. Be sure not to ignore or forget any one of them.
Methodology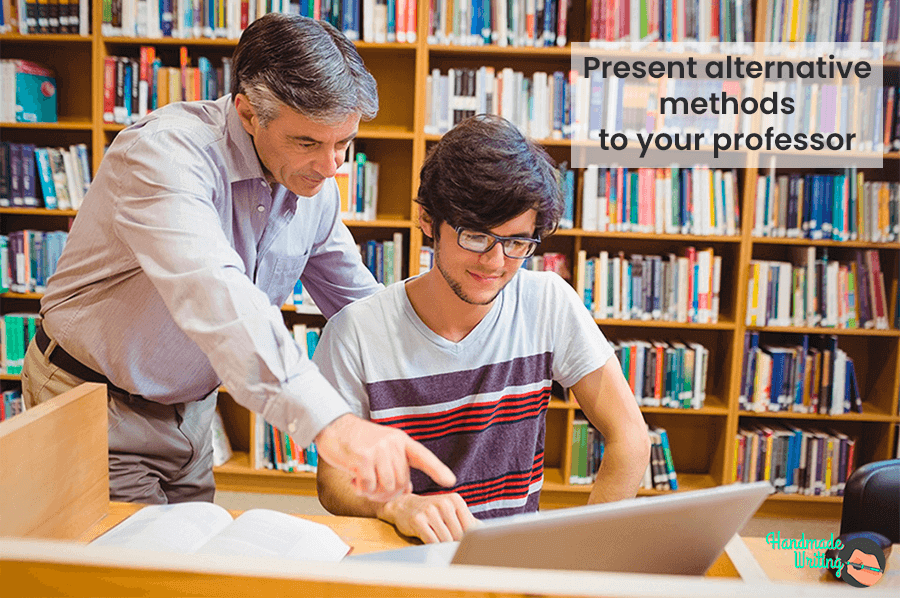 This one requires special scrutiny. The Methodology will help your professor to evaluate how far (or deep) did you go with your research. You need to carefully assess the myriad of methods that are "in stock" within your discipline or field of studies. Then, it is important to divide them into those that would work specifically for your research case. Usually, methods are intertwined with specific problems within the topic, so it shouldn't be too troublesome to select methods that would suit you. We recommend that you demonstrate your understanding by introducing alternative methods together with the expected approaches; this will validate your commitment and expertise.
Results
In the Results section, outline the foreseen results of the research. Of course, no one expects you to know the results during the research proposal stage. Though, you must be able to speculate on what you hope to discover, what data you want to collect, and how you will use the collected data.
Discussion
The Discussion is all about the unique perspective of your research. Remember, this is a formal paper, but you need to show your enthusiasm about the project. Make sure to maintain the balance between the personal touch and academic guidelines. If you want to ensure that your work will be well received, it is sometimes useful to add a few short vignettes anticipating some of the problems you foresee during your research.
Tip: Don't use too many citations. You need to showcase your understanding of the concepts other researchers have written about, not to present your own perception! Repeating quotations to fill empty space is not a solution to a lack of content.
Research Proposal Checklist
Once you've put up your research proposal, it's time to look back at what you have accomplished. We have put up a list of questions that you can use to check if your research proposal fulfills its mission. When going through your proposal, ask these questions:
Did you include the landmark studies?
Is the research question comprehensive? Can you fully integrate it into the context of the study?
Did you outline the boundary frames of your research?
Did you develop a coherent and convincing argument?
Did you follow your research priorities right? Didn't you focus too much on secondary details?
Does your proposal follow a clear logical chain?
If your paper made it through the "stress test", it's time to proofread it and make your final edits. On this stage, go through the paper thoroughly to highlight and fix all the possible errors.
Our professional essay writers know how to deal with any kind of research, whether it's technical or analytical. Our top-level research paper writing service helps students with research papers of any kind, including research proposals.
Proposal Writing: Do's and Don'ts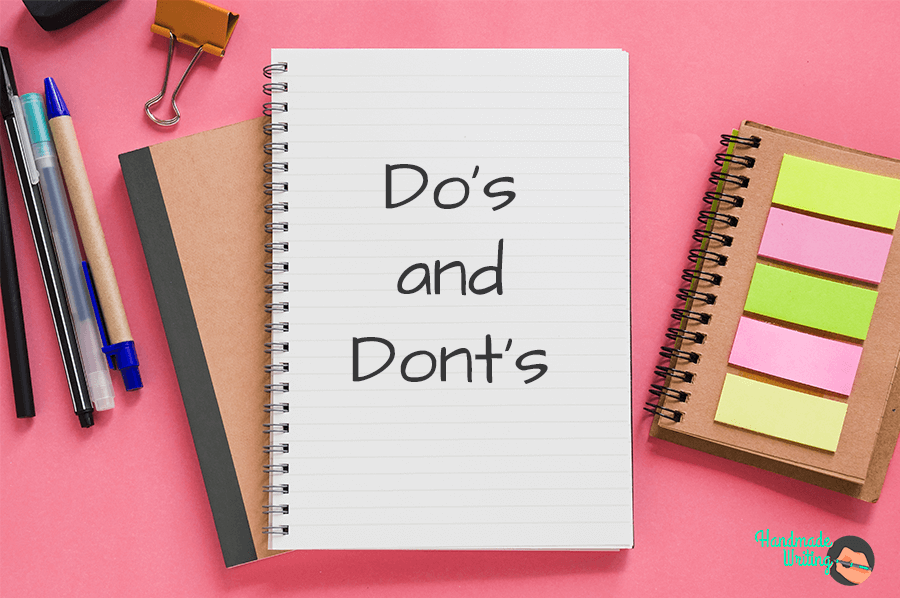 Do's:
Don'ts:

Try to prepare a plan on paper beforehand if you are not sure about the structure of the research proposal. If you do this two or three times, you will see an improvement with each draft. This will allow you to eliminate mistakes and gaps in logic in the first place.
Remain focused on the research problem. Students commonly experience stress when writing research proposals because they are not sure how to go about it. As a result, they write about things that are peripheral to the topic, such as unrelated facts and random quotes. Don't lose your focus, and don't think that a pile of irrelevant data will result in a professional research proposal.
Ask a colleague to check your paper when you are through. It has been said that all researchers think they are geniuses, but a quick perusal of some poorly written research proposals will expose the fallacy of this statement. A second opinion can provide you with valuable feedback before you present it. Ask your colleague to pay particular attention to any sections that you think might have problems, and be prepared to accept any criticism.

Use imprecise grammar and spelling. Even if your research ideas are perfectly defined, your work will be poorly received if your language usage is not acceptable. If you don't know how to check your grammar or spelling, use grammar checking software, available on the web. If you prefer a real professional editor, just reach out to our team – we have professional writers on board who will handle your proposal in high quality.
Don't make the work too short or too long. Exceedingly short texts will do not look professional, while a lengthy proposal may give your supervisor the impression you are boasting.
23 November, 2022
27 minutes read
Guides
Best Essay Writing Services 2023
Student life can often be quite challenging because students have to deal with challenging college essay writing assignments. To facilitate the learning process, many services help you complete written work and get high scores. Now we will tell you about the best services that you can turn to and get high-quality papers. Essay Writing Service […]
Read more...