Articles
07 December, 2020
16 minutes read
The Only Internship Guide You'll Need for 2023 + Infographic
Getting into a respectable college is one of the best things you can do to improve your chances of landing a job. According to the data from the United States Bureau of Labor Statistics, the unemployment rates among Americans with a bachelor degree or higher fluctuate between 2 and 2.5 percent, while the unemployment rates among Americans with a high school degree and no college range between 4.3 and 5.1 percent.
Getting into a respectable college is one of the best things you can do to improve your chances of landing a job. According to the data from the United States Bureau of Labor Statistics, the unemployment rates among Americans with a bachelor degree or higher fluctuate between 2 and 2.5 percent, while the unemployment rates among Americans with a high school degree and no college range between 4.3 and 5.1 percent.
Attending college is an important stepping stone on your road to finding employment. However, simply enrolling in college will not get you your dream job. In our ultimate job-finding guide for graduates, we covered topics like developing skill development, networking, and other things you should be doing to increase the likelihood of finding a job that's more than just a paycheck to you.
But you need to have a strategic approach to your career well before you're in the last months of your college. Skill development requires time, as does developing networks. If there's one thing you as a college student can be doing to improve on both, it's getting internships. Handmade Writing team prepared this comprehensive internship guide for You to get your best college internship!
What Are Internships, and Why They Are Important?
Being an intern means that, for a limited amount of time, you get to work with an employer.  It could be a paid internship, or you could get college credits for your work. Some internships offer neither. Whatever the situation with the payment is, you will get something valuable out of an internship — work experience.
The internships you should look for are the ones that will let you learn by doing, which is the best way to learn. An internship will look great on your resume one day, especially when you're looking for your first job and have limited work experience.
According to the 2017 Internship & Co-Op Report from the National Association of Colleges and Employers, three-quarters of employers with internship programs say the main goal of their programs is to recruit post-graduate students for entry-level positions.
If you're approaching your internship as a way to get your first job, you should know that your employer is likely doing the same.
But that's not the only way to approach an internship. It can be a way for you to explore different career choices as you're learning new things in college. If you start doing internships early on in your college, you can get to your senior year not only with plenty of experience but also with a clear idea of what is it that you want to do.
Now that you know how much influence an internship can have on your future career, you're probably wondering how to get into one. And the answer is — one step at a time.
Latest on HMW's blog: Argumentative essay topics | How to write an Expository essay
Step 1: Doing the Necessary Research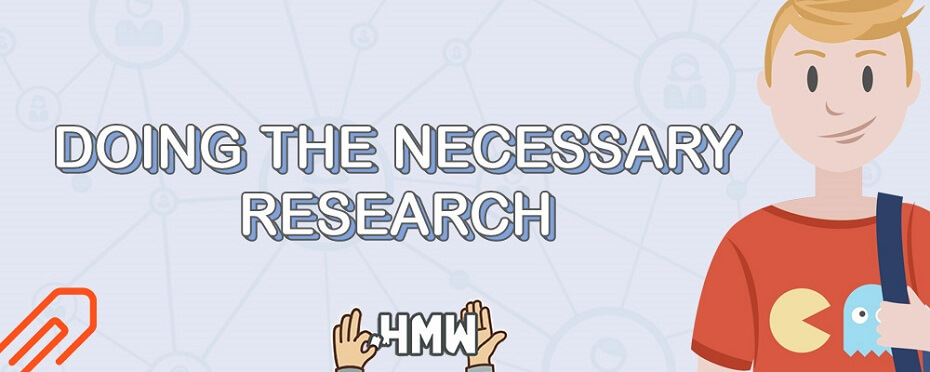 Finding an internship might prove to be much easier than finding your first job. However, finding an internship that will let you gain experience, get paid, develop contacts, and kickstart a career can still be difficult. Most of it will depend on the choices you make and your drive to succeed in your internship search.
Let's focus on the choices. Our essay writers already mentioned that internships can be a way to try out different career paths. The earlier you start doing internships, the more chances you'll have to experiment. But even if you plan to do two internships a year throughout your time at college, you still have to be careful when picking internships. If you're not, you can end up with a lot of experience in a dying profession.
Futureproofing Your Choices
An effective way to make sure you make choices that will help you find employment once you graduate from college is by finding out about occupation and industry outlooks.
The United States Bureau of Labor Statistics periodically releases employment projections. Right now, we're in the 2016-2026 cycle.
If you look at the list of the occupations that are projected to grow the fastest in that period, you'll see that the number of solar photovoltaic installer positions will grow by 105% in the period. The number of app developer positions will grow by 30%, while the number of genetic counselors will grow by 28%. The average growth rate for the period is expected to be 7%, and you can use BLS's data to see how the occupations you're interested in compare.
On a side note, you can also use BLS's projections to determine the occupations you shouldn't pursue. Occupations such as locomotive firers, respiratory therapy technicians, and word processors and typist will face some tough times, and the number of job positions in those occupations is expected to dwindle. So maybe a locomotive firer internship is not what you are looking for.
You can use the same list to determine the outlook for different industries. The list of the fastest-growing occupations is dominated by three industries – healthcare, energy, and IT and data science. You can also find different sources of information, and find that construction-related industries are also expected to experience a boom in the future. So, whether you want to find internships that will help you try a single occupation across different industries or those that help you try out different occupations within the same industry, knowing the outlook of your choices can be very helpful.
Picking a Company
There are some companies that are very attractive for their internship programs.
According to the Vault, the most prestigious internships for 2020 are those offered by Google, followed by Apple, Facebook, Microsoft, Goldman Sachs, Tesla, Amazon, J.P. Morgan, Morgan Stanley, and the Walt Disney Company.
Apparently, tech and finance are all the rage, and if you're interested in working in those two industries, landing an internship in these companies could do wonders for your career. You might have a hard time getting one, though, because you'll face a lot of competition.
You don't have to apply for one of the prestigious internships, however. You'd want to find a placement with industry leaders, but that's only one of the criteria you should consider. Do some research and find out which companies have internship programs with a solid reputation. Find out about payment, as well, and the company's proclivity to offer a job after the internship.
Step 2: Let the Search Begin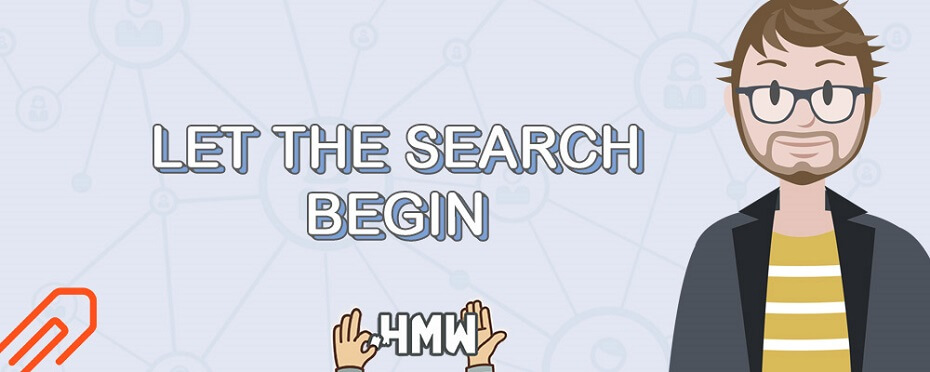 Applying for an internship isn't as easy as sending an email saying that you'd be willing to work for little or no money for a set period of time. At the same time, you're preparing to apply for an internship, thousands of other students are doing the same. Some of them might apply for the same internships as you. Others may have exactly the same cover letters. It would be best, then, to have a foolproof strategy that will increase your chances of getting an internship.
When to Start Looking?
You can apply for internships at any point during your college year. Your freshman year, your senior year, it doesn't matter. You can apply after you graduate. If you want to use internships to try out different careers, then you should probably want to have more than one, and you should start earlier.
Generally, there are three internship seasons — the Winter/Spring, and the Summer/Fall seasons. According to the NACE report, employers start recruiting interns around eight months in advance. It would be a good idea to do your research before the eight-month period if you want to be ready when the employers are. Remember that summer internships, especially the paid ones, tend to get more competitive and can have a longer recruitment period.
Where to Look Online?
If you have a specific company in mind for your internship, you should check whether it has internship positions listed on its website. If you can't find internships on the website, you can still use the Internet to find and apply for internships.
There are a lot of websites where you can look for internships. Websites like indeed.com, internships.com, and glassdoor.com are usually among the top-rated websites for an internship hunt. But the website you should really check out is LinkedIn, the world's favorite professional social network.
Not only will it force you to start networking, which can do wonders for your job search, but LinkedIn will also grant you access to quality internship listings. LinkedIn charges for job and internship postings, so the companies that end up posting there are those that are not afraid to invest into recruitment, and that can be a good sign.
Check out our recent articles: Research paper topics | How to write an Argumentative essay
Where to Look Offline?
The NACE report shows that employers source a half of their interns from open applications and another 40% from career centers. The remaining 10% are sourced from faculty contacts, which means that the chances a professor will be able to help you to score an internship are slim.
But your college career center can help. Plus, if there's one thing employers love to do in recruitment, it's to use "high touch" techniques that allow them to establish a relationship with applicants. The places where they do that are job fairs and on-campus recruitment activities. So be sure to go to any job fair on or near your campus, and keep your ears to the ground for any employer who's coming to campus for recruitment.
Step 3: Preparing for Success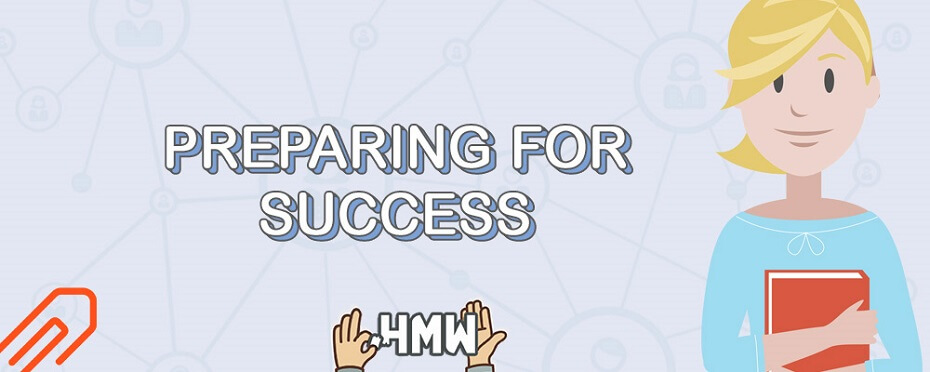 Although internship applications look as though they don't come with less pressure than job applications, the very fact that internships often lead to jobs paints a different picture. While you can't demonstrate some of the things you'd be expected to demonstrate in a job application, you still need to show that you're the candidate the employer has been looking for.
Prepare Your Resume
There are many places you can learn how to write a resume. Career advisers will help you, and there are many websites that are dedicated to that topic. But just as writing a resume is easy, so is making a mistake that can cost you your internship. Here are a couple of things you should pay special attention to:
Your Spelling
There's nothing that will sink your internship plans like a resume riddled with spelling mistakes. You won't get a free pass because you're still a student and your applying for an internship, so make sure that you check your spelling. When you're done, take a break, and then check it a couple more times.
Your Experience
The fact that you don't have work experience doesn't mean that you shouldn't include applicable experience you got elsewhere. If you're doing particularly well in a class, if you have any activities or are a member of a club, if you've helped your parents with your family business, it counts, and it should be included.
Your Skills
Employers are on the lookout for certain skills. The NACE report mentions decision making, problem-solving, information processing, planning, teamwork, and verbal communication. Employers might also look for non-standard skills, such as attention and humility. If you have it, don't be afraid to mention it. If you don't have it, don't lie about it. You will get caught.
Prepare for the Interview
You can proofread your resume as much as you'd like. But during an interview, you'll have little room to correct any mistakes. Preparation is the thing that will help you avoid making them. Here are some of the things you need to do beforehand:
Prepare Your Clothes
Appearance matters, and you want to look professional and presentable. Last minute clothing choices will not help you with that.
Learn about the company and the placement
You should have at least the basic knowledge about the company where you want to do an internship, and the position you'll have during the internship.
Demonstrate your skills
If you have practical skills, such as design or coding, you should bring samples of your work. You should also be prepared to demonstrate the skill we mentioned earlier, either by providing anecdotal evidence or by answering questions.
Prepare for questions
Interviewers might try to catch you off guard with some questions. Luckily, you can prepare by researching the commonly asked trick questions. You can also check interview questions at Glassdoor website.
Be positive
Whatever you're talking about, find a way to give it a positive spin.
Getting an interview is a sign that you're a candidate that's worthy of some facetime. It doesn't, however, guarantee that you'll get the internship. Still, no matter how good or bad you think the interview went, you should always make sure that you follow up after the interview. A short email saying that you're thankful for the opportunity will suffice. You should make it a habit to send follow-up emails after interviews — it will come in handy one day when you start looking for a job.
If everything goes well, you should be getting the valuable experience at your awesome internship soon enough. It might be worth your while to document your internships, either by keeping a journal, a blog or by taking pictures or videos. You don't want to forget anything you've learned, and at the very least you'll get a keepsake from your very first foray into the working world. And if you don't land an awesome internship right away, keep applying. There are so many great internships out there that could teach you a lot about yourself, your career choices, and the world. It would be a shame to miss out on them.
Note: Winter internships are live. Employers are already seeking for their Winter/Spring 2018 Season interns. Use our guide as a roadmap to land yourself a successful internship.
We have packed the information you find in our  internship guide into this stunning infographic:

23 November, 2022
27 minutes read
Guides
Best Essay Writing Services 2023
Student life can often be quite challenging because students have to deal with challenging college essay writing assignments. To facilitate the learning process, many services help you complete written work and get high scores. Now we will tell you about the best services that you can turn to and get high-quality papers. Essay Writing Service […]
Read more...